After the submission of the presidential petition in the dying minutes by the Azimio coalition, the supreme court case has been treated with some new developing stories from an alleged whistle blower who admitted to be part and parcel of an election fraud in the August presidential polls.
The whistleblower has been introduced to the case by former anti-graft czar John Githongo in an affidavit before the Supreme Court, he claimed that he was apart of 56 hired indivuals IT technician who took part in manipulating the form 34As.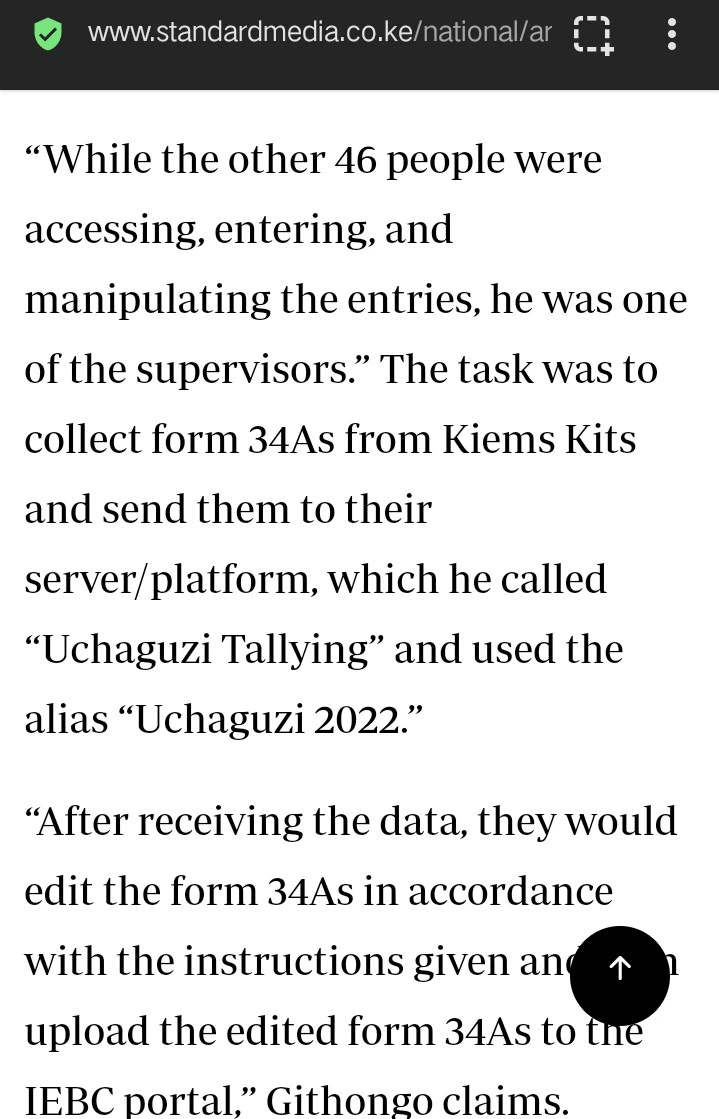 .In reference to documents that were sent to the courts, it indicated that 10 computer specialist were part of the bigger scale heading the other recruited members in performing the alleged manipulation.
He further claimed that the numbers from one presidential candidate was subtracted from him and added to the other as part of the scheme. Githongo further indicated that the identify of his witness has been concealed for his safety. The claims come at a time where various cases have been submitted to the court from Okiya Omtata and Moses Kuria being among the notable names in the political scene.
The reason the Forms 34A posted on the Independent Electoral and Boundaries Commission (IEBC) portal were different from those at the polling places was explained by Azimio La Umoja's cyber security specialist, George Njoroge.
Njoroge criticized the layout of the forms that the IEBC posted on its portal for the general public to access during an interview on Spice FM on Tuesday, August 23. He argued that the photos of the forms should be in Joint Photographic Expert Group (JPEG) format rather than Portable Document Format (PDF).
"Officials photographed the original ballots at the polling place, which were in PDF format instead of the usual JPEG format. What caused the change, and when?" Asked Njoroge.
"Undoubtedly, something will change as a result of the file format change. The conversion presents a challenge because the new file cannot be regarded as the original file in terms of forensic evidence "Njoroge elucidated
Njoroge, the CEO of East African Data Handlers (Kenya), pointed out that the forms lacked metadata, which he described as the "DNA of the document."
The name of the document, its creation date and time, the device it was created on, and its original format are all examples of metadata.