Gathoni's death was one of the most devastating news that reached Wahiga Mwaura on 15th April and up to now, he hasn't yet recovered fully from the heartbreak. Apparently, the Citizen TV news anchor was badly affected to an extent that he could reveal the news himself and he had to let his wife Joyce Omondi do it on his behalf.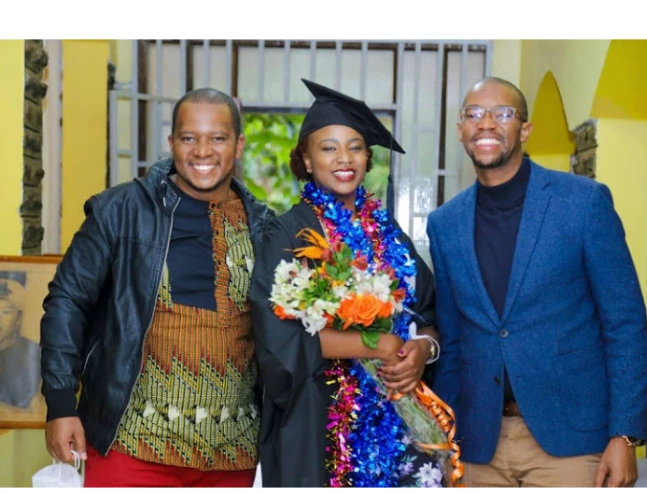 According to reports, Gathoni the younger sister to Wahiga Mwaura and Ngubini Mwaura has been struggling with bipolar disease and she has been opening up to people who well understood her because the condition kept on recurring and she never showed signs of healing. As reported by Mpashogram, the event that Gathoni was alive with her family members remains fresh in their minds as they narrate how all was well then suddenly there was a turn of events. It has been reported that all siblings gathered at their mum's house to celebrate her birthday and Gathoni was just jovial like others.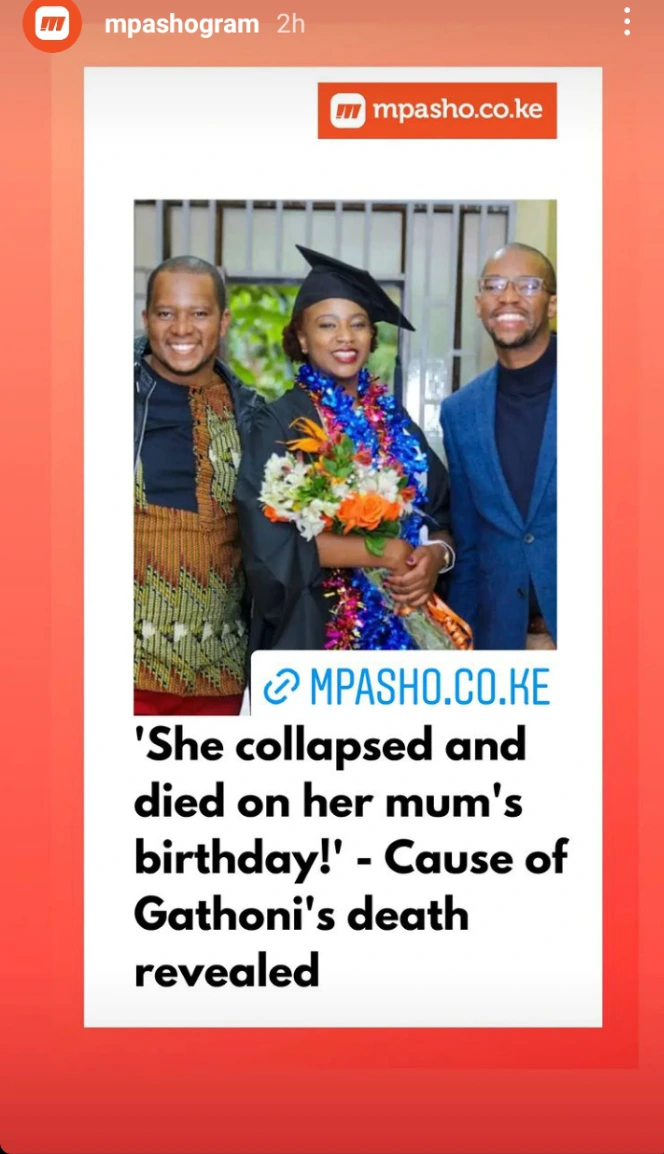 All of a sudden, she collapsed and passed out something which prompted family members to rush her to the hospital for medi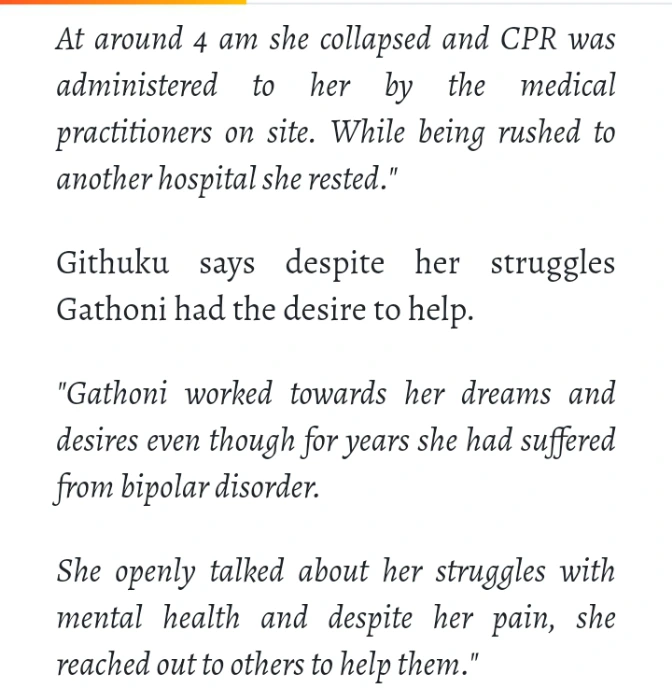 cation. Unfortunately, she passed away on the way after doctors referred them to another hospital and that was the end of life for Gathoni. A very sad ending, rest in peace.