NRG Radio presenters Sean Preezy and Shaq The Yungin were best friends as they co-hosted the mid-morning show, however, everything changed because of a woman they shared.
Shaq and Sean became bitter enemies because of a lady called Cindy Kipsang who slept with both of them. Cindy Kipsang used to be Shaq's girlfriend but she cheated with Sean sparking hostilities between the two presenters.
Cindy broke up with Shaq and she moved on with Sean.
Cindy's decision caused hostilities between the two presenters and they couldn't hide it as they co-hosted the midmorning show on NRG radio.
View this post on Instagram
The two presenters were on bad terms which was even noticeable to fans who were listening to their show. NRG Radio management was forced to intervene.
Sean was moved from the midmorning show and Shaq was paired up with another presenter called King Kalala in a bid to deescalate the situation and also save the midmorning show.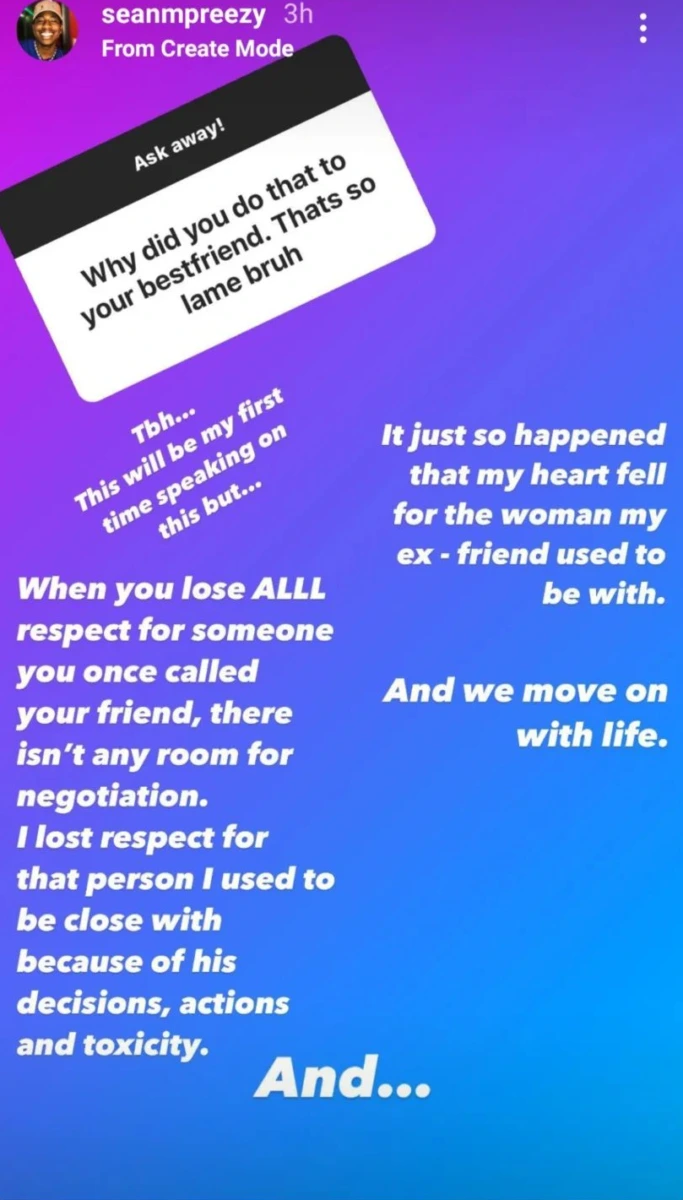 Sean is now hosting a night show on NRG Radio. He confirmed his move after curious fans asked why he was no longer on the morning show.
Speaking to his fans during an interactive Questions and Answers (Q&A) session on Instagram, Sean explained that he had already fallen out with Shaq before he started dating Cindy