Fatherhood is what every man always looks up to, especially those eager to start up families. Most adapt easily from just being a man to being a father figure. With the challenges and ups and downs, of adapting and fulfilling the needs of their young ones most incorporate them into their daily lives.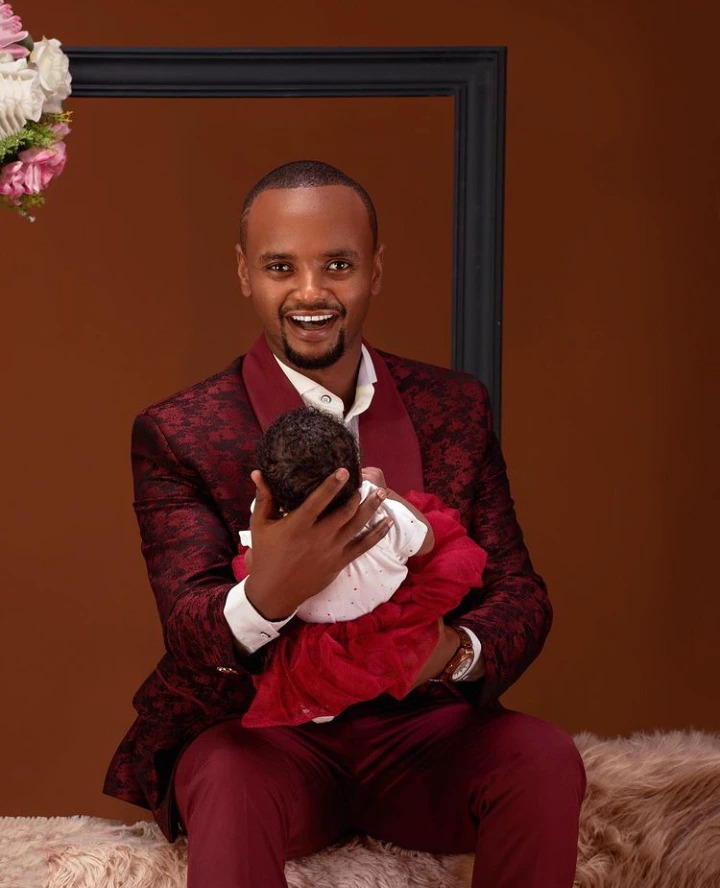 Peter Kabi popularly known as Kabi Wa Jesus is currently a father of two, Taji wa Jesus, and a little princess who is less than a month now. Well, seems he is currently at the peak of fatherhood and things are quite complex on his side having a newborn to take care of.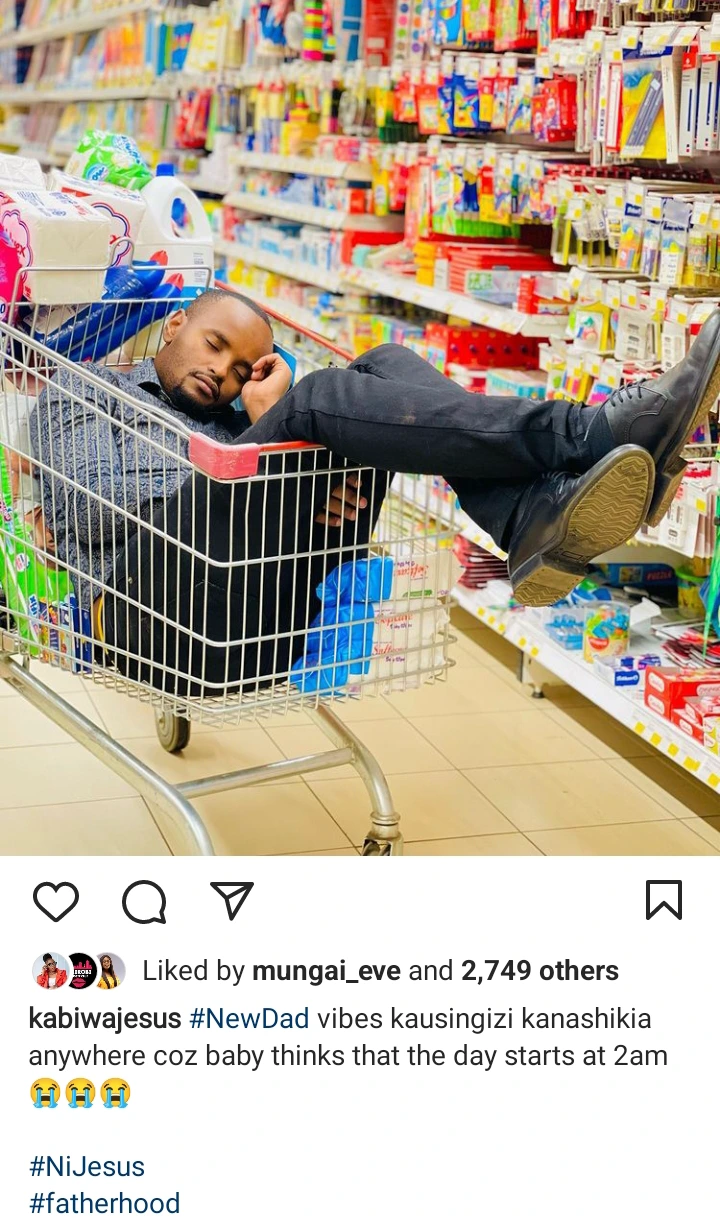 Apparently, Kabi slept in a trolley in a supermarket due to a lack of sleep lately. Sharing the photo on Instagram he talked about how her daughter keeps her awake for the major part of the night as she wakes up at 2 am. He wrote, "New dad vibes kausingizi kanashikia anywhere coz baby thinks that the day starts at 2 am.
Milly and Kabi wa Jesus are celebrated their second born baby, a girl a few weeks ago and the couple took to social media and shared beautiful family photos with the newborn and their firstborn son Taji, although they did not reveal the baby's name and her date of birth.
They wrote: "Help us Welcome our princess to the world. Our family is growing. Thank you Jesus for our princess may she be who you have called her to be. She has brought so much happiness to our lives we didn't even know we needed and as for @tajiwajesus, the photo itself speaks volumes, he is so obsessed."
View this post on Instagram
Milly said "Her eyes are mine, her little nose is from the dad, she even has dimples, she is such a cutie."
"Glory to Jesus Our princess is here. May she grow to serve God loved by both men and God," Kabi wrote.
This is Wajesus' second child together and allegedly Kabi's third, since he has a daughter only identified as Abbi. We can't wait for the to reveal her name and face. They refer to her as a princess.