Popular YouTuber Georgina Njenga and her actor boyfriend Baha of Machachari have dominated the internet in the past few weeks after revealing that they're expecting a baby together.
However, actor Baha has today hinted a mishap amidst their journey through a post he shared on his Instagram account. Despite not giving the complete context of the eventuality, Baha revealed that he had rushed his girlfriend to the hospital earlier today.
On the post, Georgina is seen walking as her boyfriend captured the video. However, from Georgina's face it could be clearly seen that she wasn't alright.
This is what Baha posted and captioned on the video;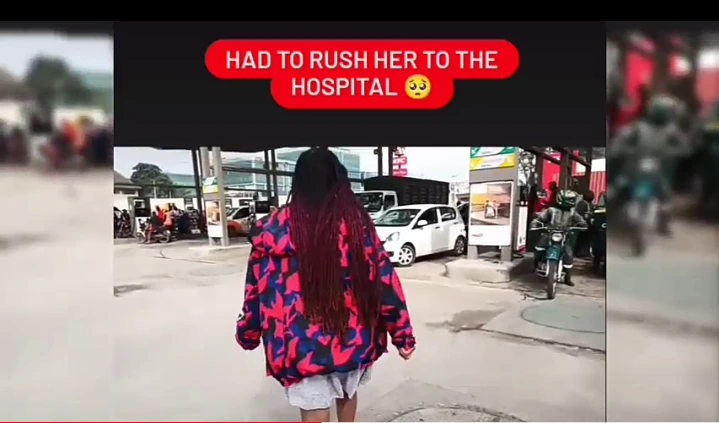 Well, Georgina also went to her Instagram stories and posted this;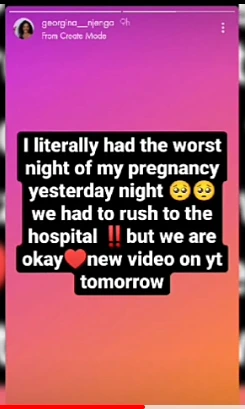 Well, it isn't clear what Baha's girlfriend was suffering from, but just as it is always common with pregnancies; she might have just developed a slight complication which may be soon resolved. However, their fans are eagerly waiting for the couple to disclose the turn of events.
Let's wish Georgina Njenga a quick recovery as she continues with her pregnancy journey. What are your thoughts about this? Are you a fan of Baha and Georgina? Please share your views in the comments section.
Georgina Njenga and her boyfriend, Tyler Mbaya have revealed the gender of their unborn baby on their social media platforms. The duo revealed this just after doing an ultrasound at Komarock hospital. Njenga and Tyler who are expecting their first child revealed the gender to their online fans just a few minutes ago.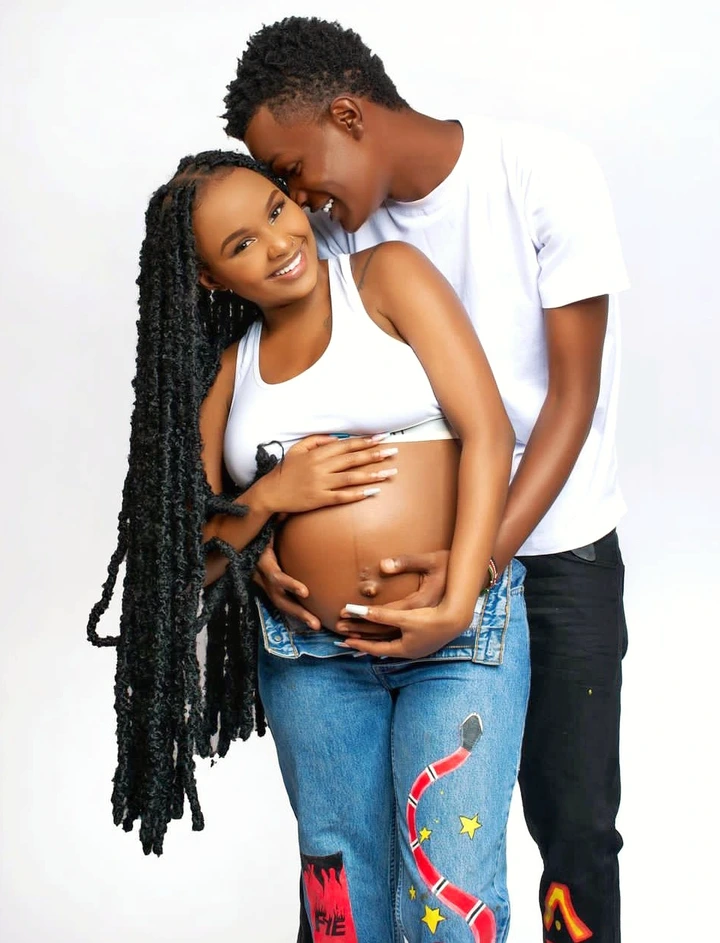 As seen in a video posted by Georgina Njenga on her Instagram platform, the gender of the unborn baby is male. The duo opened up about this as the doctor was doing the ultrasound to check on the baby's gender and position.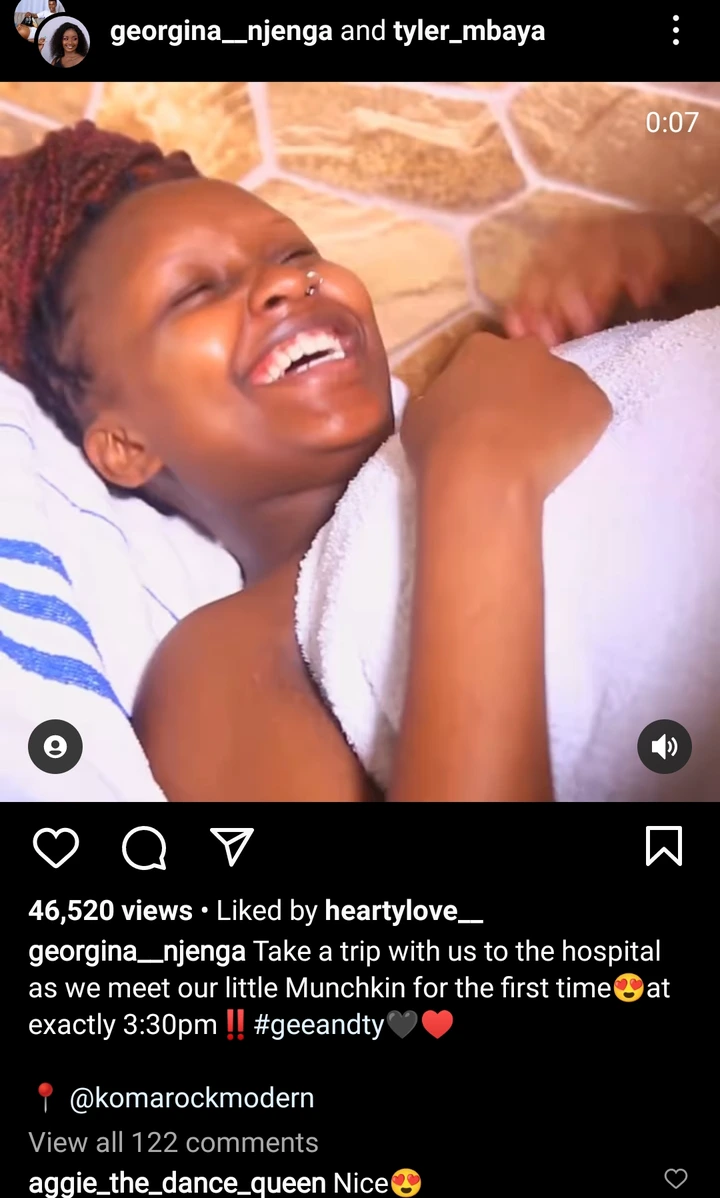 The celebrities showed their excitement after they saw on the screen that it is a boy. Kenyans on social media also reacted to the young couple's news. A majority stated that they knew the gender of the baby even before it was revealed. Others, however, just wished them well on their new journey. We wish these two nothing but the best.