Diana Marua has left Kenyans congratulating her on different social media platforms. This is after her Youtube channel accumulated over 700k subscribers, something that Kenyans can't stop talking about it.
According to the post that Diana shared through Instagram, the lady was thanking her followers for making this happen whereby, she wrote saying that: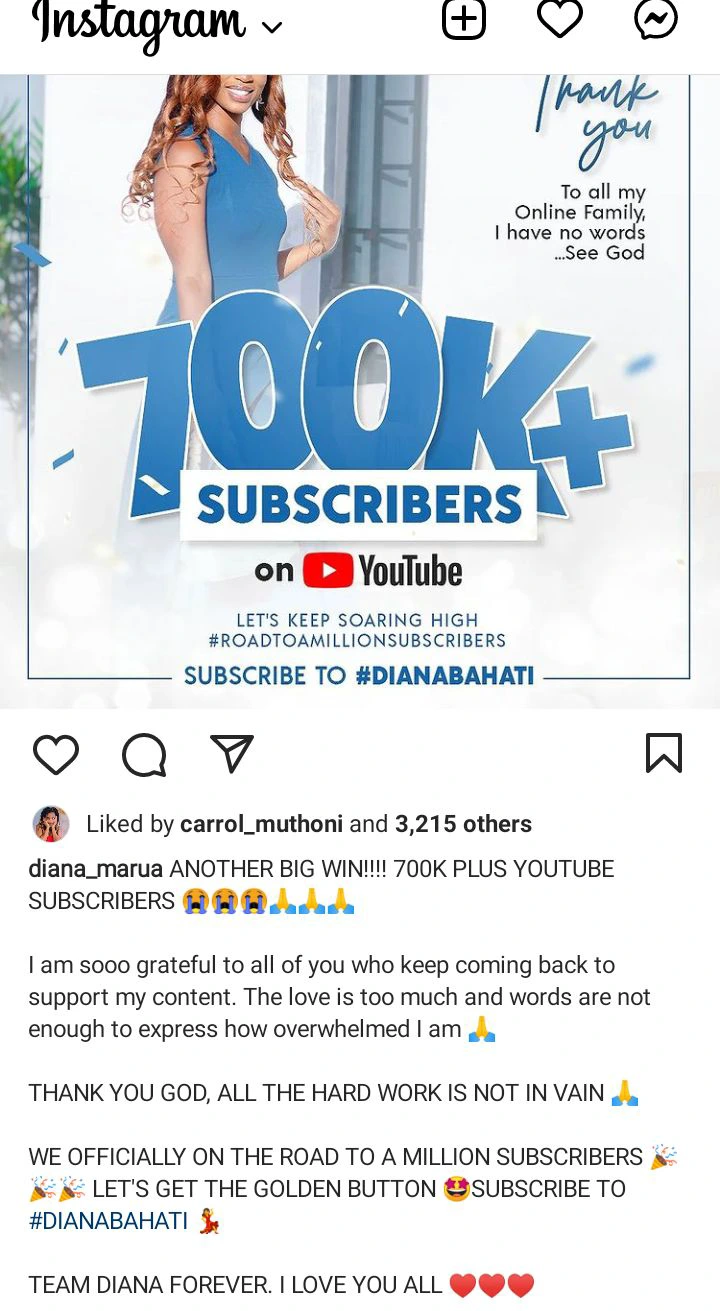 Now this news of Diana's Youtube channel accumulating over 700k subscribers has gone viral on different social media platforms whereby, t's sparking mixed reactions currently.
Many are out to congratulate her on her achievement while others are out telling her to keep working hard at the same time.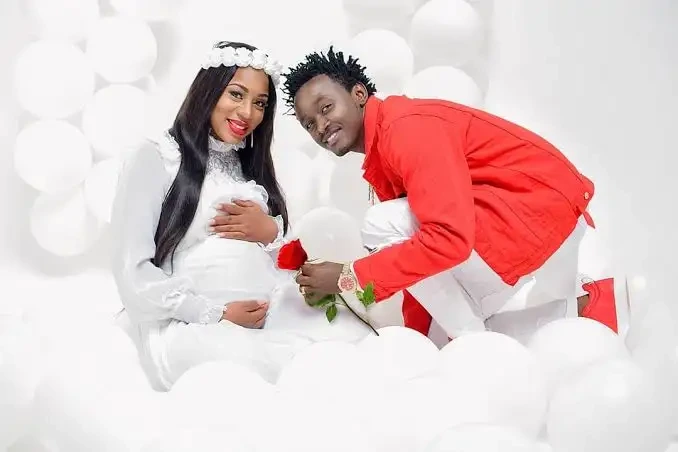 Anyway, what do you have to say about Diana who is now having more than 700k subscribers on Youtube!? Make me know through the comments section below. Share your thoughts in the comment section.
Below are some of the reactions from netizens: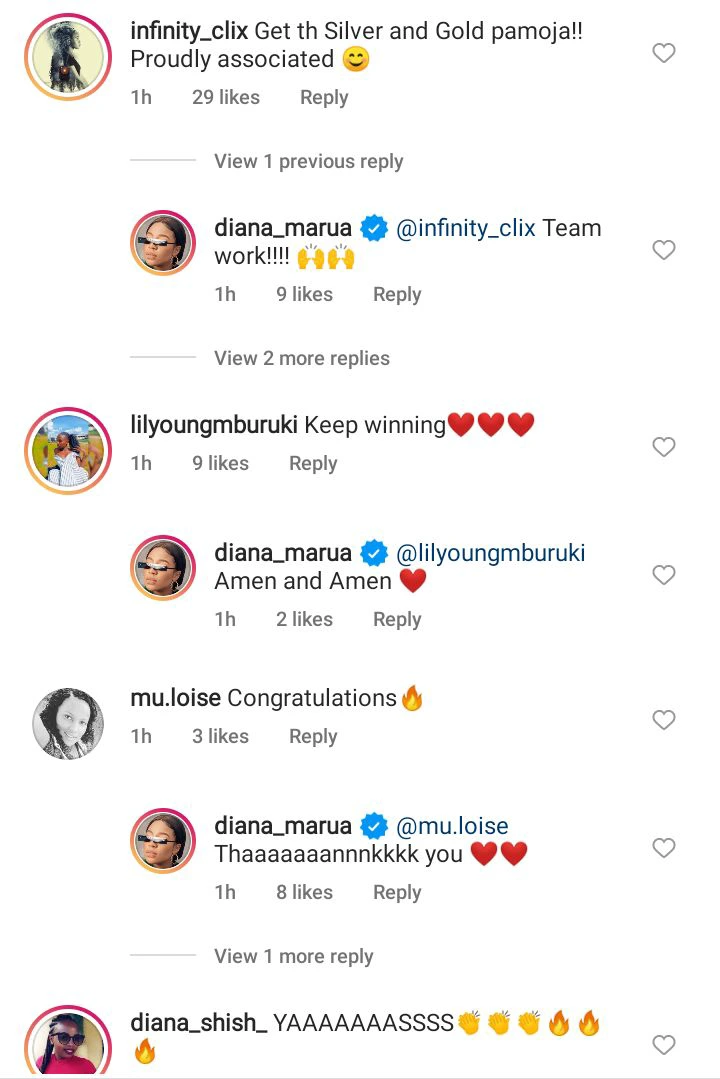 Diana Marua is a famous content creator who specialises in updating people about almost everything that happens in her life. At first, netizens thought that she was faking it but with time they got to realise that she is so real and everything she posts is true.
People love her for the fact that she is hardworking, loving and accomodating. She treats all children in her house like her own and treats her nannies like family.
Since they moved to a new place after being surprised by her hubby with a mansion on valentine's day, Diana had the task of looking for a new school for her children.
View this post on Instagram
She is a busy woman so she delayed school hunting till the last minute. She had to go to several schools to see what they offer and choose the one she'd think is the best for the kids.
In the video that she posted to update her fans, she revealed how stressed she was and wished she had someone to help her. In that confusion and tiredness, she said, "Adultery is a scam. I never imagined in my life that I'd be moving around to look for schools for my children."