All commissioners, party agents, their assistants, and secretaries met for three hours at the Bomas of Kenya on Sunday, August 14, at the invitation of Wafula Chebukati, head of the Independent Electoral and Boundaries Commission (IEBC).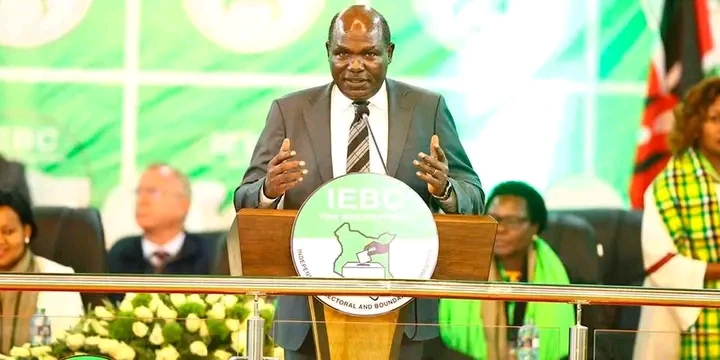 According to media sources, the meeting's goal was to calm down the recurring disturbance that happened at the National Tallying Centre early on Sunday morning.
Chief agents were ordered by the electoral commission to urge their party members to remain silent for the remainder of the process; any who did not obey the orders ran the possibility of being disqualified.
The conference was held in the wake of the upheaval that occurred between Friday and Sunday, when party agents claimed that the votes had been rigged at Bomas during the vote-verification process.
In one of the incidences, a man who was not identified was roughed up by security personnel for shoving an IEBC representative out of his seat and dragged him away.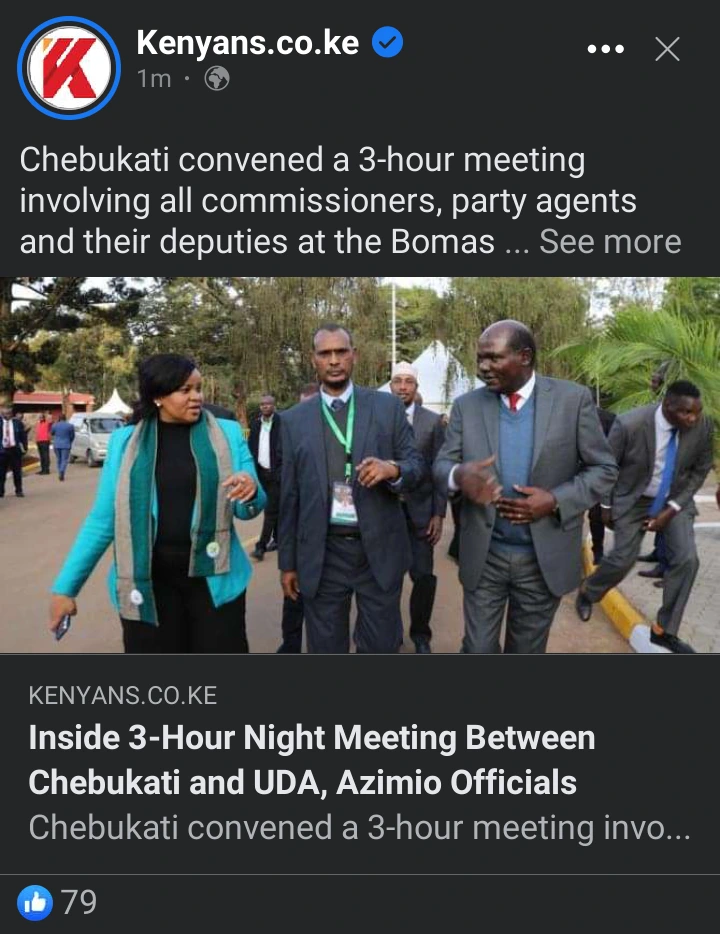 In a video obtained by Kenyans.co.ke, the man was seen taking an official's device by force and giving it to an unnamed woman. Anti-riot police intervened and led the man outside the theatre.
At the time, Saitabao Ole Kanchory, Azimio's Chief Agent, expressed displeasure with the turmoil and questioned the validity of the verification process.
Police took Kanchory from the podium after he said, "I want to warn the country that Bomas is a scene of a crime.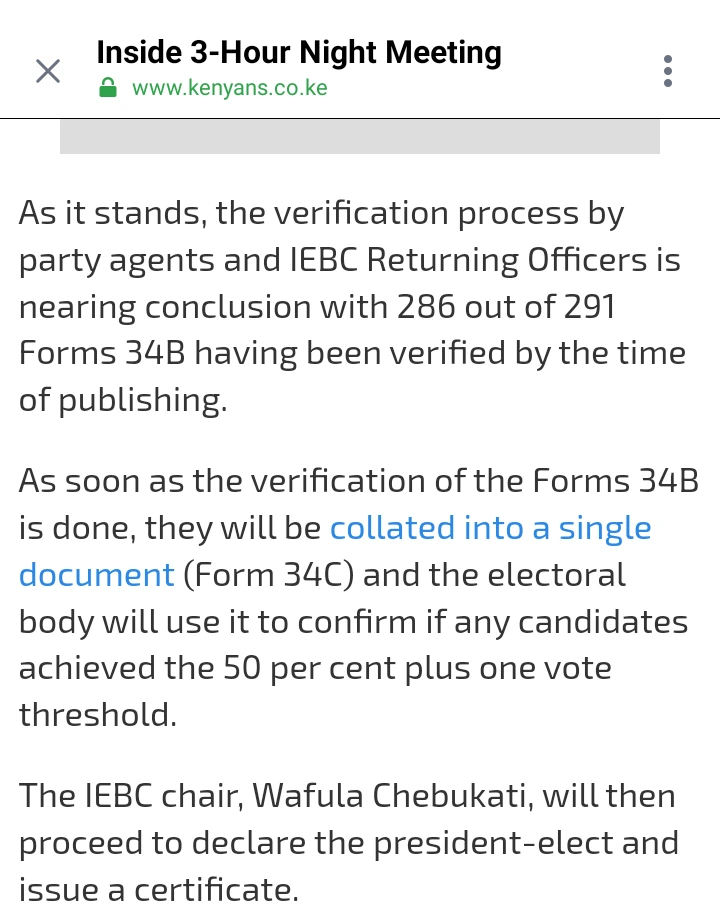 The Independent Electoral and Boundaries Commission's section, which is headed by Vice Chair Hon. Juliana Cherera and four other officials has disassociated themselves from the outcome of the 2022 presidential election, which will be announced at the Bomas of Kenya.
In a televised media briefing, the four commissioners told the media that the last stage of Results Verification's opaque character violated the law. The Bomas of Kenya has also stated that they will shortly provide a thorough statement outlining the reasons why they have rejected the Results when asked what Kenyans may expect from them.
Raila won't accept the election results if the Forms 34C aren't shown to him, according to Azimio via one of the Chief Agents, Hon. Karori. "We are unable to claim ownership of the results that will be made public due to the manner in which the previous phase was handled," IEBC Vice Chair Juliana Cherera.