Faith Makau who goes by the name Amber Ray is a well-known socialite, celebrity, media personality, influencer, artist, video vixen and brand ambassador. Despite being a public figure, she is also the mother of one son that is Gavin. Amber Ray has featured as a video vixen in Willy Paul's  Song 'Chocolate'. Being an influencer she has a large number of followers on her Instagram account which tends to make her be loved and adored by her fans.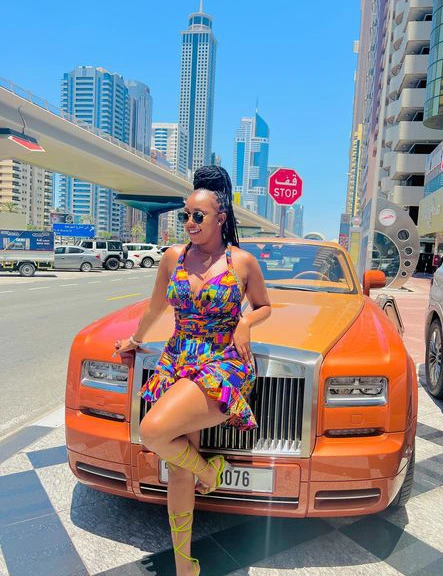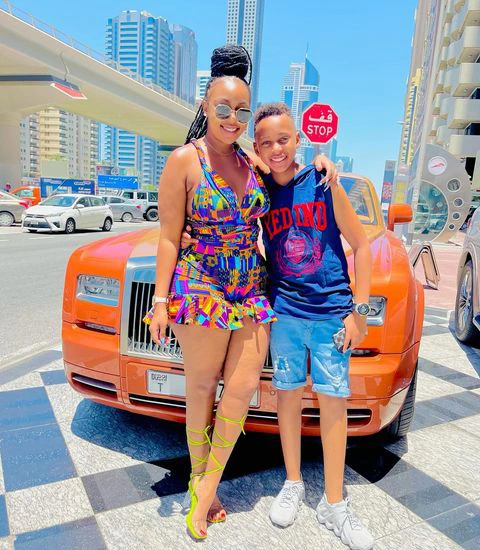 Amber Ray took to her social media account earlier on photos of herself in Dubai. She had a concert to attend to In Dubai as she took her son along. This was her first time to travel out of the country as she is used to spending time and vacation in Kenya. As usual she is always looking stunning and gorgeous as she could not keep herself from flaunting photos of herself within the streets of Dubai. Netizens went to applaud and congratulate her on her new lifestyle breakthrough.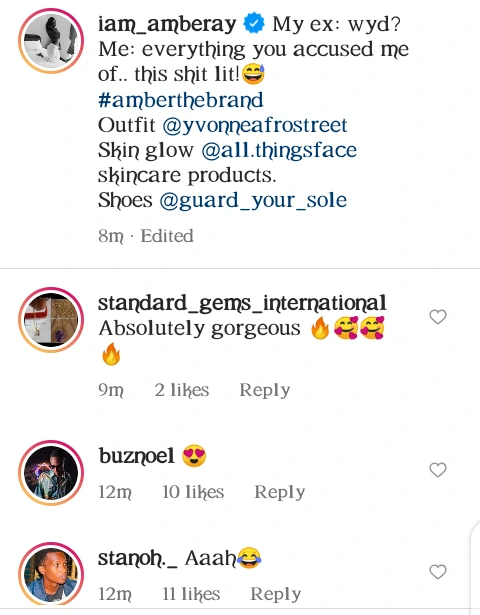 Amberay recently publicly revealed the person who broke her virginity. Speaking in an interview with Obinna  Amberay said that she lost her virginity while living in a single room at Kahawa West. She said that her first boyfriend was the one who took it away and they were deeply in love, they even used to call themselves Beyonce and Jay Z.
Amberay said that her first boyfriend is the one who made her pregnant and he is the father of his son Gavin. She however said that their relationship ended up in premium tears because after giving birth to Gavin, things started going left and her boyfriend became toxic.
He used to humiliate her and beat her up. After sustaining deadly injuries, Amberay decided to quit the relationship and that is how she started going through hell as she struggle her way up. She said it is by the grace of God that she is now living a very lavish life.
Amberay's visit to Dubai comes days after Dubai was trending for the wrong reasons. If you are not familiar with what I'm talking about, try googling 'Dubai Porta potty'.