Deputy President William Ruto has shown his displeasure on the electoral preparations accusing government officials of a wider scheme to rig him out in the August elections.According to Ruto President Uhuru Kenyatta has been leading night meetings that includes top government officials and leaders  just to plan how they will interfere with August 9th polls.He says leaflets that were spread profiling communities in Rift Valley region were purely orchestrated by government operatives to invoke violence."The president met people in Nakuru and out of that meeting is not good for our country apart from threats to members of my team who are leaders…and what is emerging from those is the leaflets you see, the same old stuff that has taken Kenya through a lot of pain there are people known by state behind these leaflets," Ruto said.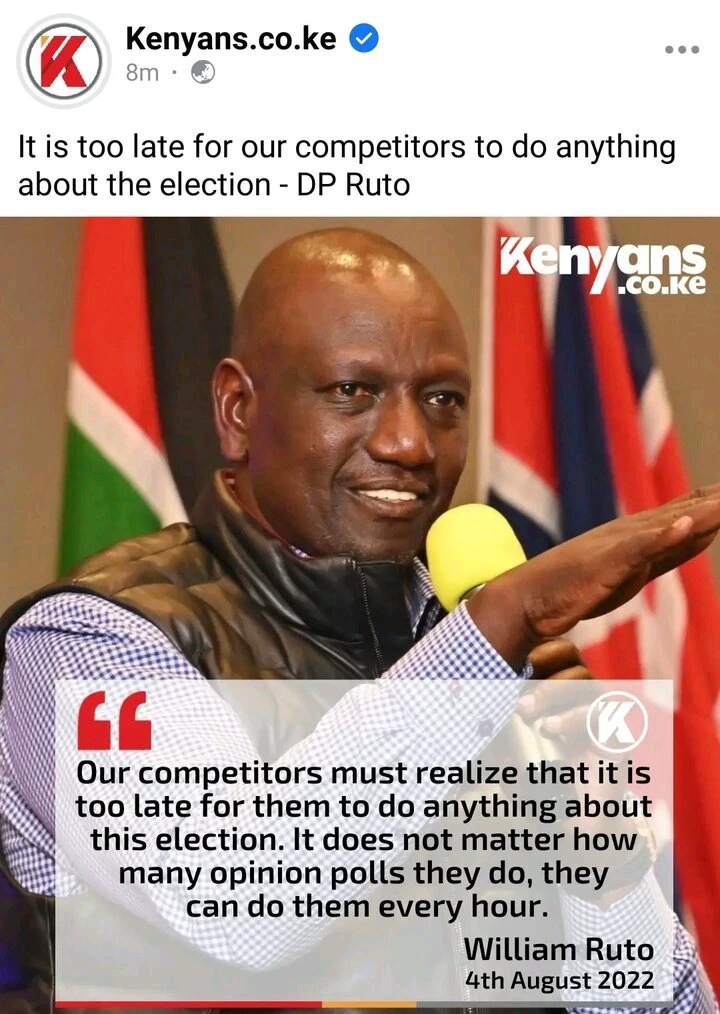 He further slammed the government for trying to scuttle their campaigns by denying them venues with latest being Tononoka Grounds."We want to ask his Excellency the president to instruct the people who are using public officials including chiefs and their assistants to carry out illegal activities recruiting people, buying identity cards from citizens an activity that's now all over the country. I heard Fred Matiangi and Karanja  Kibicho saying that they are meeting chiefs because they work with chiefs, these two gentlemen must know that there is a  shortage of fools in Kenya. Whatever they are telling this chiefs , these chief are telling everybody else the chiefs are complaining that they are being forced to manipulate the elections to undermine and sabotage the elections," Ruto said.
Ruto has now called on the international community to be vigilant and observe keenly the happenings in the country and take action."As a result in panic they have sponsored all manner of opinion polls maybe ten in the last two weeks saying the same thing and we want the international community to look at the issue in their proper perspective when senior leaders in Azimio incite Kenyans on their official timelines. We want to thank Twitter for pulling down a video posted by Joho on matters violence," he added.