With less than a week to the general election, Winnie Odinga, the last born of Azimio La Umoja-One Kenya presidential candidate Raila Odinga, does not have freedom from worry and anxiety.
In an exclusive interview with the Nation, Winnie was asked to name one thing she would like to own that she currently does not possess and her answer was "peace of mind".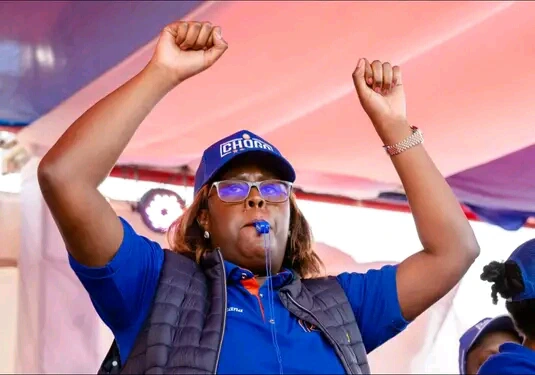 The graduate in International Business and Corporate Communications from Philadelphia, United States, said even though her life was comfortable, she was troubled that majority of Kenyans were living in absolute poverty.
"What good are possessions when everyone around you lives in squalor? My people live in places riddled with diseases, my people are dying from treatable conditions, my people don't have access to food, and my people can't afford school fees. That's unacceptable to me," Winnie said.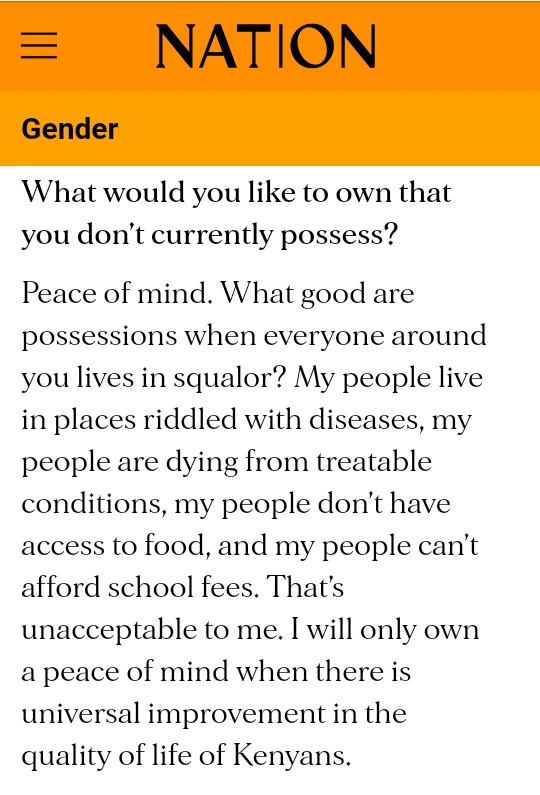 "I will only own a peace of mind when there is universal improvement in the quality of life of Kenyans," she told the Nation.
Winnie has been running a spirited campaign for her father, whom he argues will transform the country if elected as the fifth head of state. The 32-year-old said she will stop at nothing until Kenyans are free from problems such as diseases, lack of education, food insecurity and other related challenges.
"The responsibility God has given me to serve my people is what wakes me up when I'm feeling lazy. Kenyans have never let us down and we don't intend to disappoint them," Winnie said.
He was officially thrust into the political limelight in 2017 after being nominated to Parliament by Musalia Mudavadi's ANC party. But in the National Assembly, Godfrey Osotsi's relationship with the former Vice President turned frosty. At one point, he survived expulsion from the party by a whisker after openly rebelling against Mudavadi and declared support for ODM party leader and Azimio la Umoja presidential candidate Raila Odinga.
Now going to the August 9 general election, not even his fallout with Mudavadi appears to stop Osotsi's journey to the Senate.
An opinion poll by Mizani Africa on the state of the race in Vihiga senator position. As per the opinion poll, Osotsi enjoys a convincing lead, with 45% of those interviewed backing his bid as compared to Jackson Swadi's 20%.