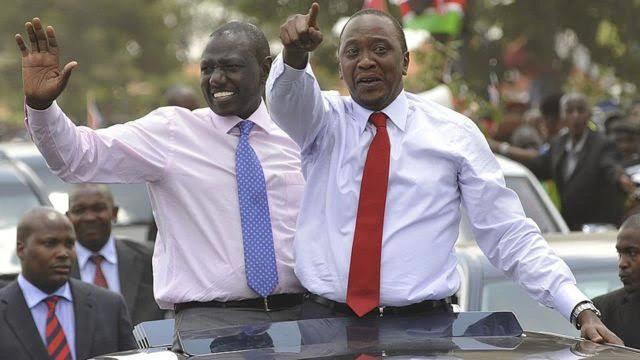 Photo: Courtesy
Deputy President William Ruto has asked President Kenyatta to tell Kenyans the truth about the hotly contested 2017  elections. After being allies for several years before and after the 2013 general elections, Ruto and Raila are now on different sides. While conducting campaigns in Mombasa on Saturday, Ruto has publicly told Uhuru to tell Raila that there is no miracle that will happen on August 9th elections.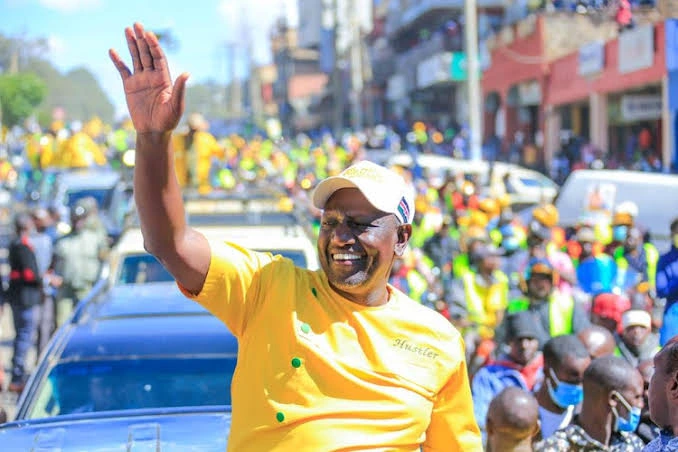 Photo: Courtesy
During his speech in Tononoka Grounds, Ruto has said that he is too smart for his votes to be stolen by anybody. Ruto has urged Uhuru to tell Raila that there is nothing like Deep State that will turn things in his favour when he loses the elections.
Ruto has asked Uhuru to tell Raila that only aggressive campaigns and knowing God is what can give one victory. Ruto says that Raila cannot beat him because he is ahead of Raila in those two aspects that will be very vital for anyone who would want to succeed President Kenyatta.
"Mr Kenyatta, I want you to tell Raila the truth. Tell him we did not interfere with the decision of Kenyans. The elections were free and fair and that is what is going to happen this year. Nobody is going to interfere with the elections," Ruto has said.
Deputy President William Ruto has taken on his boss President Uhuru Kenyatta over the high cost of living.
While attacking the head of state during his Kenya Kwanza rally in Tononoka Mombasa county on Saturday, Ruto claimed Uhuru and his brother Raila Odinga have never slept angry and that is the reason why they are not bothered with the high cost of living in the country.
While accusing Raila and Uhuru, Ruto said a 2 kg of unga was Ksh75 in 2018 before the handshake but has now escalated to Ksh250 duting Uhuru and Raila's regime.
"As we speak, Unga prices are currently hitting ksh250 as compared to 2018 before the handshake where it solx at Ksh75. When Uhuru and Raila got into the handshake, they got away with food security plans which were meant at cushioning Kenyans from exoensive food prices. Wale walisambaratisha mpango ya chakula na Big Four Agenda ni watu hawajawai kulala njaa hata siku moja" stated Ruto.