On Twitter, Kenyans, especially politicians, vehemently slammed DP William Ruto for his comments regarding the rising price of maize flour.
The second in command tweeted on Wednesday night that the Ksh 200 pricing for a 2kg bag of flour was a historic price.
DP Ruto argued that this was taking place at the same time because specific regulations had not been put in place to allow farmers to produce more than adequate food.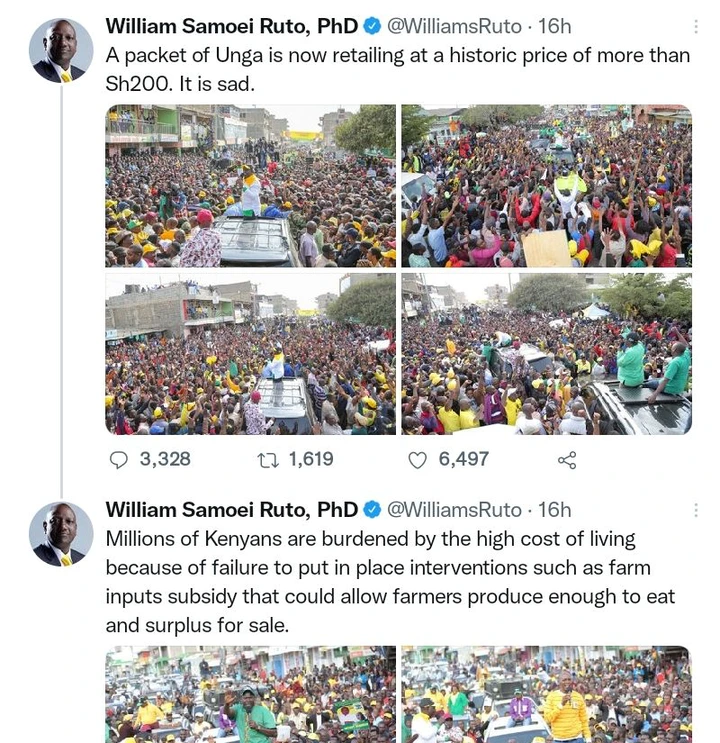 "A pack of unga is currently sold for more than Sh200, which is the historical price. That's sad. Due to the lack of interventions like farm input subsidies, which might have allowed farmers to produce enough food for their families and extra to sell, majority of Kenyans are overwhelmed by the rising cost of living," the presidential candidate stated.
His comments, however, did not settle well with some online users, particularly his detractors, who took the chance to attack and condemn him, claiming that despite being in government, he was whining like a regular person.
Charity Ngilu, the governor of Kitui, was among those who reacted:
"The DP complains (like the rest of Kenyans) about the high expense of living in Kenya and the absence of government initiatives from the same administration where he holds the position of second in command. How will Kenyans be saved?" She struck a stance.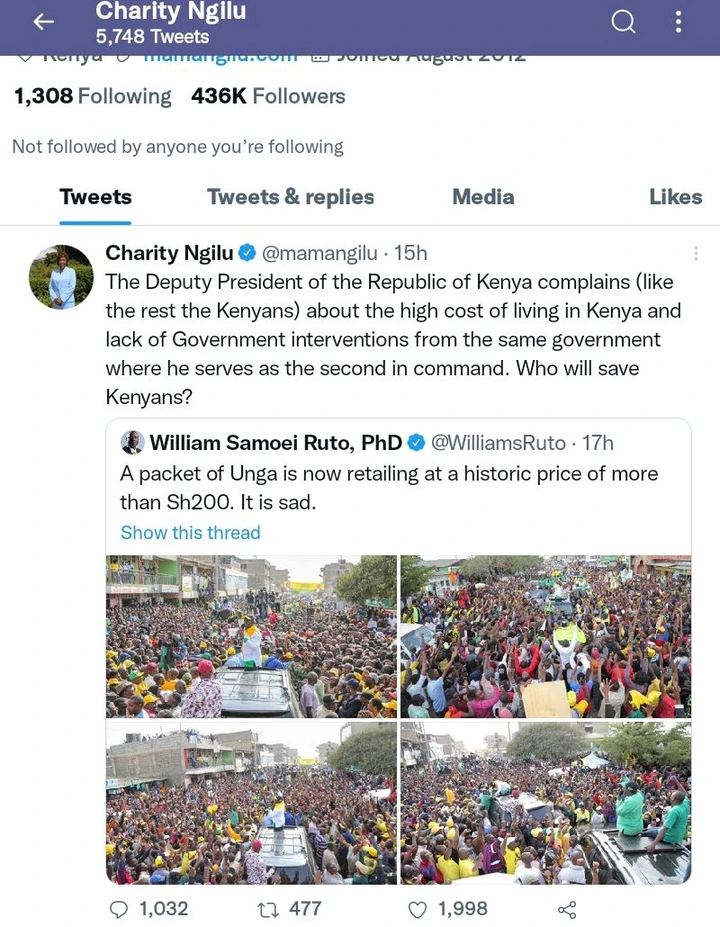 Photo |Courtesy
"Honorable Ruto is the DP of Kenya, I just wanted to remind my fellow Kenyans of that. He is securely seated in office, receiving a salary and benefits as legally required. He ought to be questioned as to why the cost of unga is intolerable," suggested Philip Etale, ODM's director of communications.
"What's even more tragic is that you and your competitors never stop smearing each other's reputations. Wanjiku bears the price in the meantime," another user of the internet tweeted.
"Hauna aibu. You've served as vice president for ten years," Collo noted.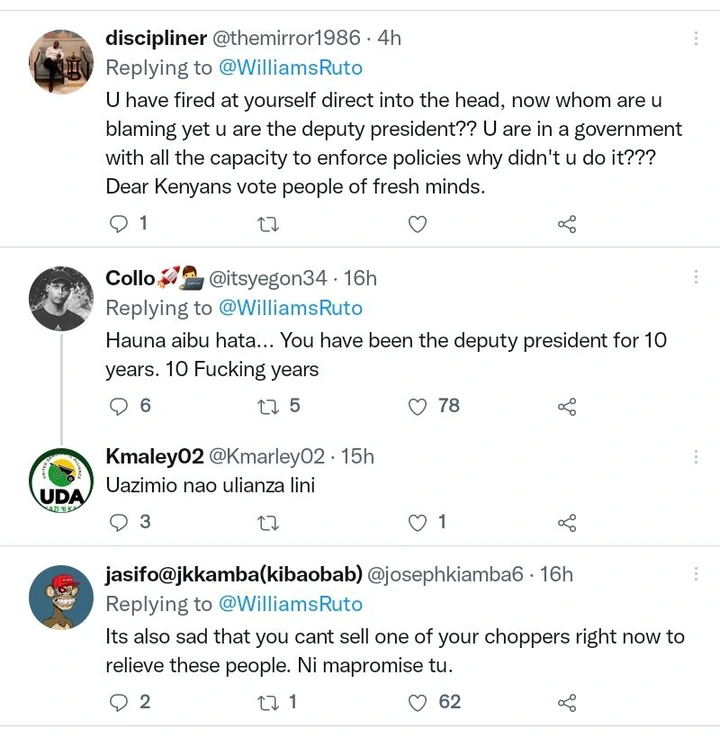 Others then shared videos of Ruto and Hussein Mohamed's Citizen TV interview from earlier, in which he said that he and President Kenyatta would be jointly responsible for any issues in government and another in which he pledged that the cost of maize flour would be reduced to Kshs60 per kg during the 2013 election campaigns.